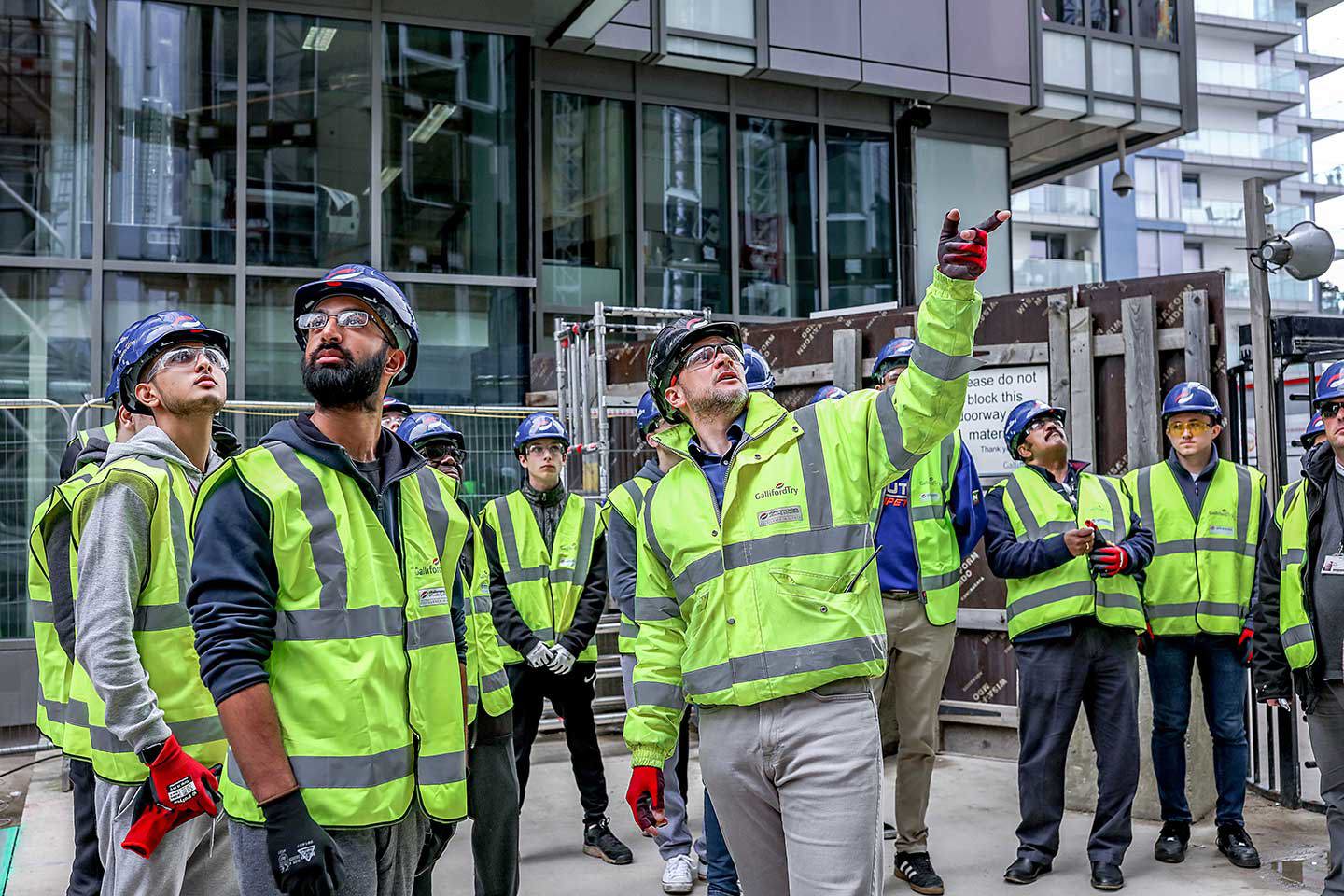 As a values-driven, people-orientated, progressive organisation, we believe that by creating an environment in which everyone feels valued as an individual and is motivated to give their best, we create stronger, more well-balanced teams.
Management
We focus on strong leadership, proactive and inclusive resourcing, talent development and effective reward and recognition.
Our Resourcing Policy sets out a framework for the recruitment and selection of employees with the right values, behaviours, mix of skills and experience to support business activities. It is underpinned by our Leadership Framework outlines what leadership looks like to us and the capabilities that it comprises, and our Code of Conduct which defines the behaviours we expect and the ethical standards we adhere to.
We celebrate difference and promote inclusivity believing that diversity of thought, approaches and experiences enrich our culture as a business, as set out in Equality, Diversity and Inclusion policy.
Above all, our policies encourage behaving with integrity, and in an honest and fair way.
We make all of our people aware of our policies on joining, within contracts of employment, inductions and new starter packs, and make the policies available through our BMS and intranet. Any new or updated policies are communicated through news alerts. We also mandate training on key themes such as diversity, discrimination, modern slavery, GDPR, anti-bribery and corruption and cyber security.
Employee engagement such as that through surveys and our Employee Forum provide an effective communication channel between our people and the Board, strengthening voice at Board level and ensuring their feedback shapes the way we work.
Ensuring compliance
Our people can raise issues of non-compliance with their line manager or Human Resources (HR). We also have an independent whistleblowing line, which allows individuals to report concerns anonymously. An authority and approvals matrix gives HR and senior management sight of offers of employment and other areas requiring approvals, such as expenses claims. HR input into disciplinary, grievance or redundancy situations ensures that managers follow the appropriate policies. Completion of mandatory training modules is monitored weekly and followed up where needed.
Key Performance Indicators*
3000
passionate employees across our business
9992
training days delivered
2.7
average training days per employee
299
graduates, apprentices or trainees
*This data has been restated to reflect the demerger of our housebuilding businesses in 2020 and only includes construction and Group activities. For full data including the disposed businesses please view our Annual Report 2019.  
Key initiatives
Be Well
Workplace wellbeing allows us to accommodate the unique needs of different employees. Our approach to improving wellbeing is based on five key areas: take notice; be healthy; give back; stay connected and keep learning. Through our partnership with Mates in Mind, we place a significant emphasis on mental health issues, and remain committed to helping all our people receive the support they need to stay as happy and as healthy as they can be at work.
Agile Working
Our Agile Working programme gives our teams flexibility in when, where and how they work, allowing them to take advantage of practices such as remote working, job shares, compressed hours, sabbaticals and return to work programmes. This offers different amounts of structure, regularity and flexibility to suit individual needs.
By empowering our staff to choose the way they work, we are creating a more inclusive culture and improving our ability to attract and retain the best people from more diverse talent pools.
Working with schools, colleges and universities
We promote the variety of roles and professions available within construction to inspire the next generation of new entrants through our network of STEM ambassadors, events such as Build UK's Open Doors, where we invite people to our sites to showcase our industry, recruitment fairs and talks that we give to budding builders and engineers at schools, colleges and universities. We reach large and diverse audiences, and play an active role in promoting our business and industry to them. As a signed member of the 5% Club we are committed to having 5% of our workforce in 'earn and learn' positions such as trainees, apprentices and graduates.
Performance
The employee churn rate is a key performance indicator for the Group and shows the proportion of our employees who voluntarily leave during the year. It was 14.1% for 2019, compared with 13.3% in 2018.
The Group delivered a total of 8,536 training days during the year (2018: 9,992), the equivalent to 2.41 days per employee (2018: 2.7).
The decline in these numbers can be attributed the strategic review we undertook in April 2019 to allow us to reduce our size with a view to focusing on our key strengths in markets and sectors with sustainable prospects for profitability and growth. As a result, we took the difficult decision to consolidate some of our activities due to our responsibility to all our stakeholders to make sure our business is pursuing the most productive paths.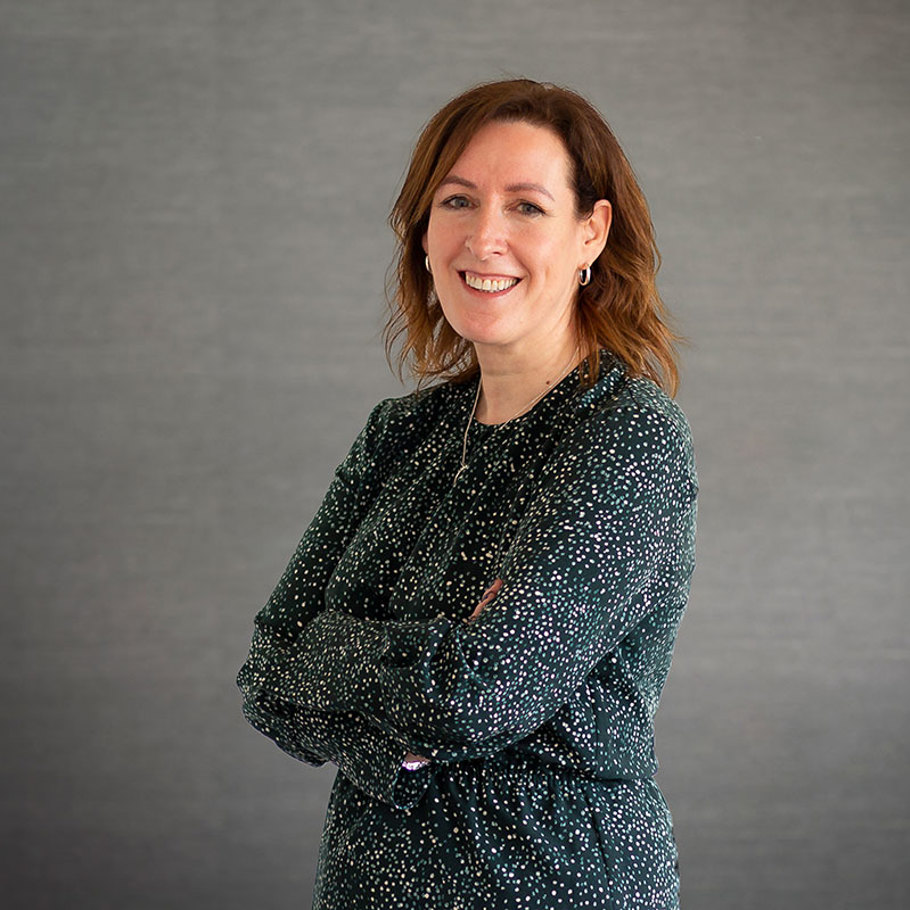 We employ skilled, talented and
professional people who reflect our
values. We prioritise their retention,
ensuring we develop them, provide
the tools they need, and protect their
health, safety and wellbeing.
Vikki Skene
HR Director, Galliford Try
Contact us
Wolvey Leicestershire LE10 3JF T: 01455 222 777