Client Transport Scotland
Location Lothian - Scotland
The multi-award winning Queensferry Crossing was officially opened by Her Majesty The Queen on 4 September 2017, the 53rd anniversary of her opening its neighbour, the Forth Road Bridge.
Built by Forth Crossing Bridge Constructors (FCBC), which Morrison Construction is part of, FCBC Project Director, Michael Martin, said on completion that the new crossing was "one of the world's great bridges". The new crossing forms the centrepiece of a major upgrade to the cross-Forth transport corridor in the east of Scotland.
The 1.7 miles (2.7km) structure is the longest three-tower, cable-stayed bridge in the world and also by far the largest to feature cables which cross mid-span. This innovative design provides extra strength and stiffness, allowing the towers and the deck to be more slender and elegant.
The bridge replaces the Forth Road Bridge as the main route between Edinburgh and Fife, carrying 24 million vehicles a year. The existing road bridge, built in 1964, will be adapted to be used by public transport, cycles and pedestrians.
In total, the overall Forth Replacement Crossing scheme is 13.7 miles (22km) long, including major motorway upgrades to the north and south of the bridge and also the first ever use in Scotland of variable mandatory speed limits to smooth traffic congestion via an Intelligent Transport System. This also controls dedicated bus lanes within the motorway hard shoulders – another first in Scotland.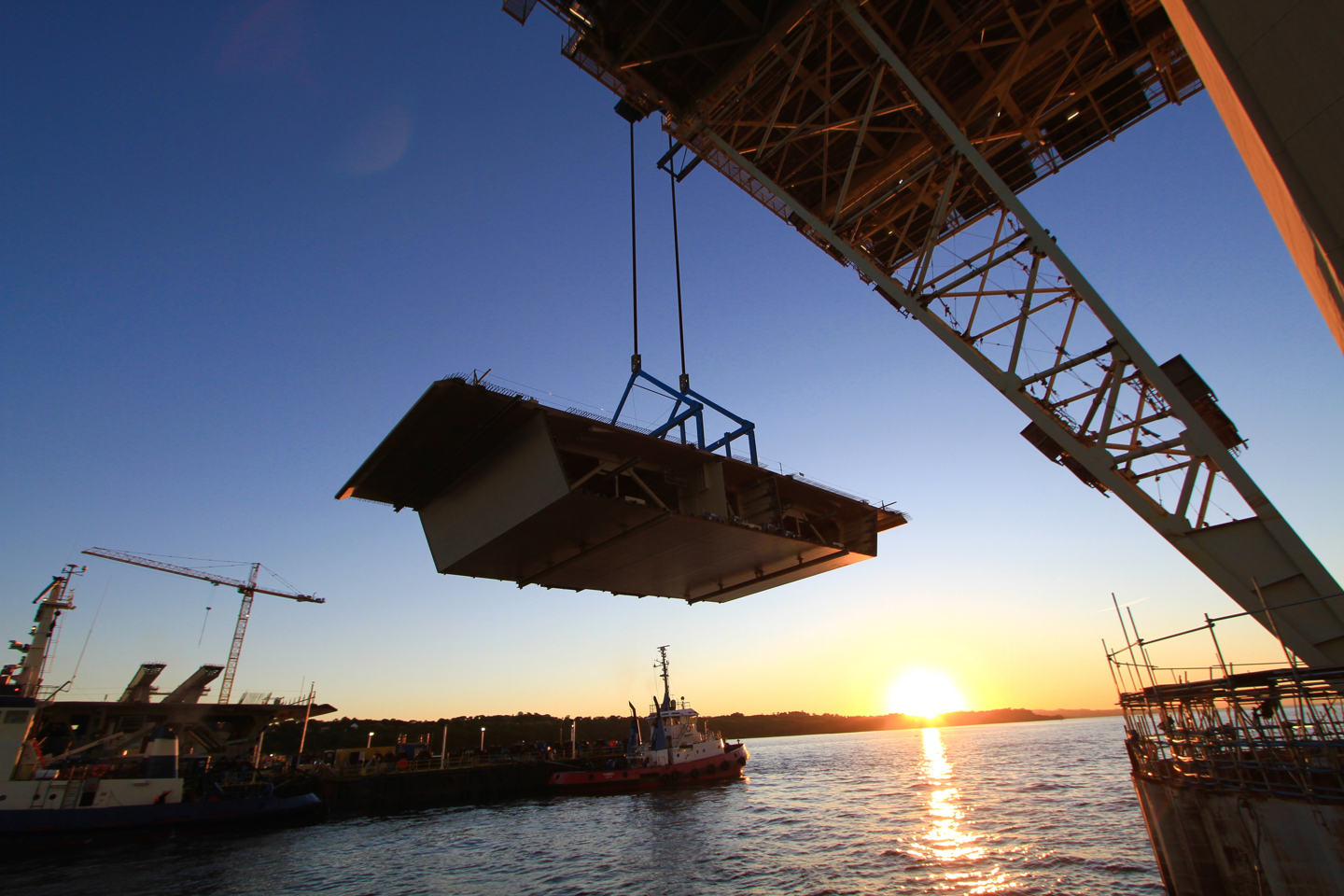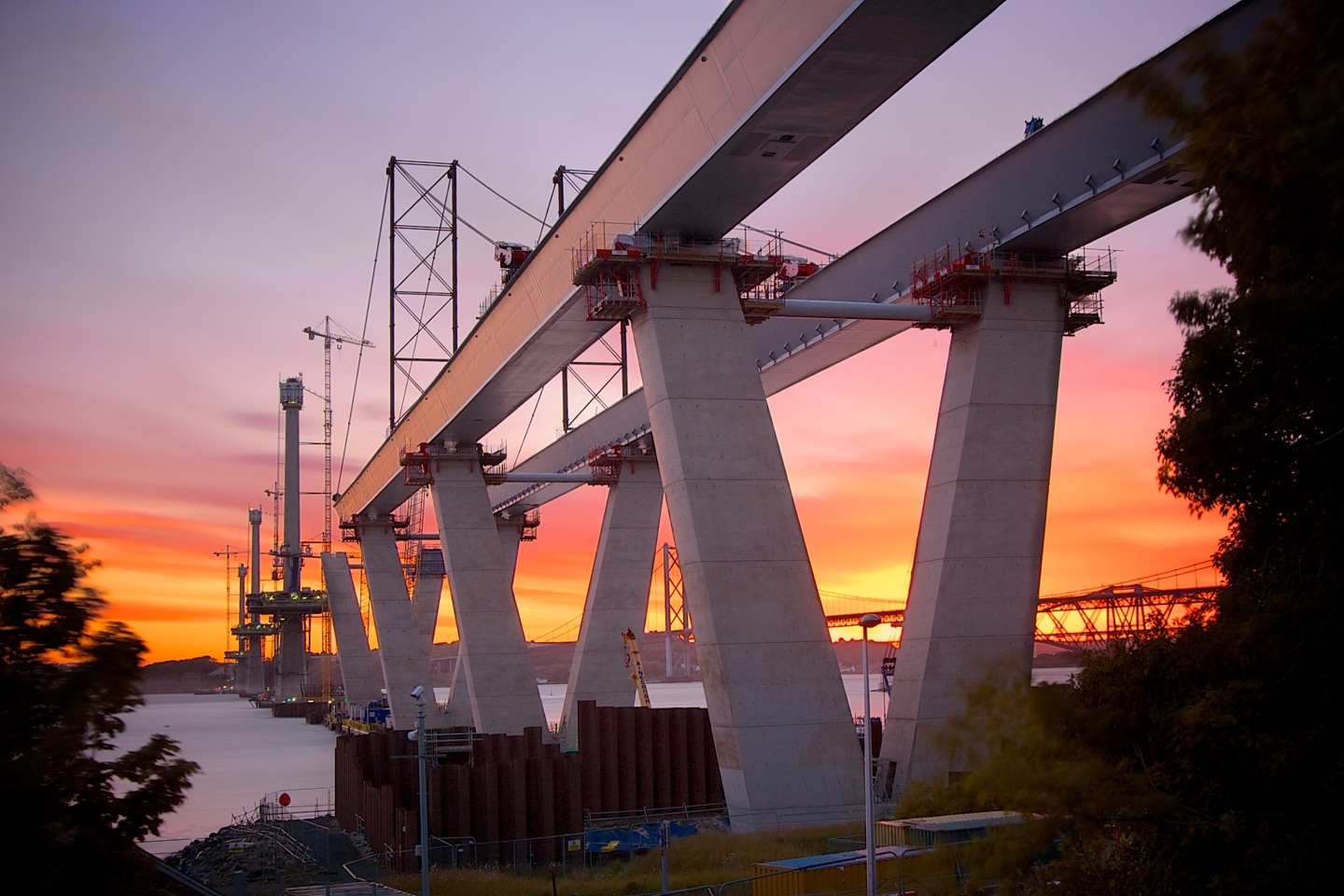 210
metres
The highest bridge towers in the UK
23000
Miles of cabling used to stay the bridge
10
m
Man hours used in construction