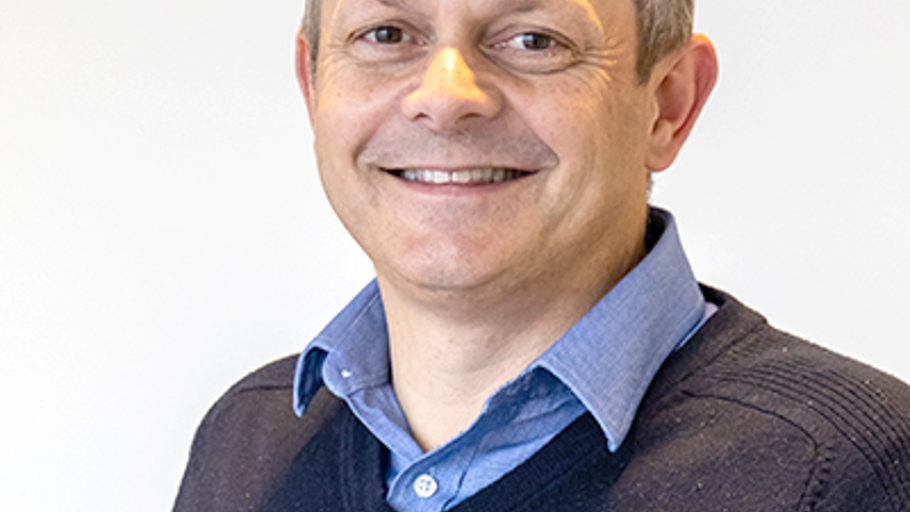 Phil Tompkins
Phil Tompkins is Galliford Try's Director of Risk and Sustainability with responsibility for leading the Group's strategy to reach net zero carbon across its operations by 2030. Here he explains how despite the furrowed brows at COP26, the construction sector can still achieve a lot to help the fight against climate change.
The scale of the climate challenge can seem daunting. The COP26 summit in Glasgow has covered enormous and complex challenges, and nobody is pretending that the solutions will be simple. So how is Galliford Try responding?
It is important that we focus on the areas where we have most influence. One of the most regularly quoted statistics in the construction sector is that the built environment is responsible for approximately 38% of global carbon emissions. That represents a huge opportunity for our sector to play a key role in decarbonising the buildings and infrastructure that support our daily lives.
Five key themes will be of critical importance as we continue Galliford Try's journey to Net Zero and the bigger societal aim of the decarbonisation of our built environment.
Reduce carbon associated with our own operations
We have greatest influence over the carbon generated by our own operations. These mainly result from the fuel we use to power plant and equipment, company vehicles and the energy we use in our offices. We have already reduced these emissions by 59% since 2015, but there is still more to do if we are to achieve our target of being Net Zero in our own operations by 2030.
We are reducing the amount of diesel we use on our sites, for example by ensuring that grid connections are made at the earliest opportunity and switching to alternatives such as biofuels, electric, and hydrogen as the technology develops. Our transition to an all EV/PHEV company vehicle fleet will help reduce the emissions associated with vehicle use, but we must also continue to embrace agile working principles and avoid unnecessary journeys.
Design and build energy-efficient buildings and infrastructure
Up to half of the built environment's carbon footprint is associated with the energy consumed for heating, lighting, and facilities management of buildings, and to power the process plant and equipment in infrastructure assets. It is therefore increasingly important both to us and our clients that we minimise the energy required for buildings and infrastructure to operate.
By maximising the use of natural light and ventilation, and by improved insulation we are already reducing buildings' energy requirements. And by incorporating renewable energy sources such as heat pumps and solar panels into the design, we are reducing the carbon emissions associated with a building's energy use.
The opportunity goes beyond new buildings. The UK Green Building Council estimate that 80% of the buildings that will exist in 2050 have already been built and many of these won't meet the energy efficiency standards of the buildings we are designing today. The combined skills of our facilities management and construction businesses means that we're well-placed to retrofit existing building stock to support our clients as they seek to reduce their energy use and carbon footprint.
Transition to low carbon materials
The emissions associated with the materials used in construction, known as 'embodied carbon', can represent up to half of the carbon footprint of a building and an even greater proportion of some infrastructure assets such as roads. Many of the core materials used in construction, such as steel, cement, asphalt, and glass are manufactured using energy-intensive industrial processes that rely heavily on fossil fuels. The carbon emissions generated by manufacturing one tonne of steel is approximately 1.85 tonnes – equivalent to driving 7,500 miles in a diesel car. And if the cement industry was a country, it would be third largest carbon emitter in the world. In order to realise our net zero ambition, we have to reduce embodied carbon by transitioning to lower carbon materials.
There is a huge amount of research and development in progress to identify low carbon manufacturing processes and low carbon alternatives. Materials from renewable sources such as timber and bamboo as well as the use of recycled materials also have a part to play. These alternatives materials offer hope for a lower carbon future, but many are not available to deploy at scale today. However, we can still take steps to reduce embodied carbon now.
Design rationalisation using our BIM tools and experience helps us avoid over-specification and reduce the materials consumed. Similarly, embracing off-site manufacture helps to minimise waste and therefore use materials more efficiently.
Extend the life of assets
'The greenest building is the one that's already built'. Up to 60% of a building's carbon footprint is in its foundations and structural frame and these elements typically have a useful life that exceeds the more visible elements of the building, such as the façade and interior fit out. As a society and a sector, we must increasingly look to avoid unnecessary embodied carbon by extending the life of the buildings that already exist.
Two of our recent projects - the renovation of the Municipal Bank building in Birmingham and the conversion of an office building in London into a hotel - are fantastic examples of giving existing buildings a new purpose and extending their life. We look forward to using this experience to engage in similar projects.
We can't achieve any of this on our own. We need to continue collaborate with all parties involved in the built environment - clients, architects, planning authorities, subcontractors and materials manufactures. And participation in sector-wide initiatives such as the CLC's CO2nstruct Zero change programme are also a vital component of addressing these issues together as a sector.
Tackling climate change is a complex challenge and will not be addressed quickly or easily. Those of us working in the construction sector have the opportunity to play a leading role in decarbonising our built environment. And we will do that through continuing to focus on practical actions."