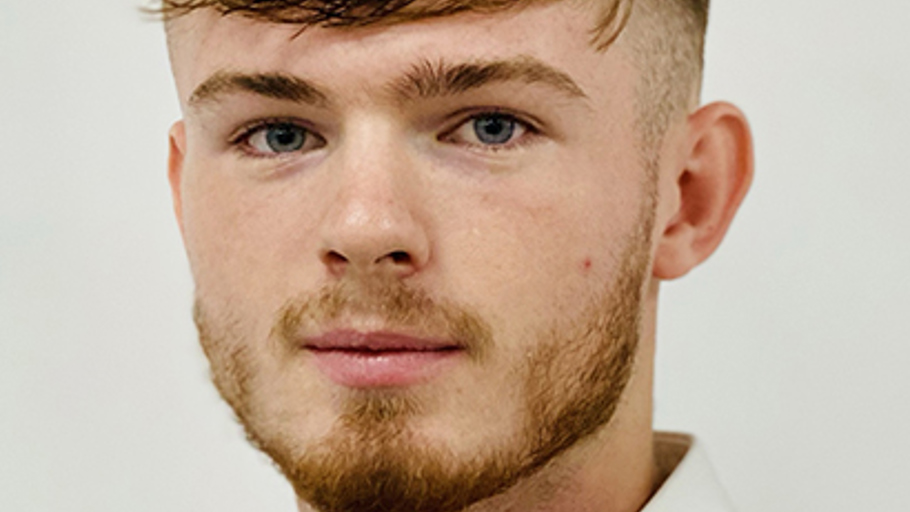 Dillon Hemington
Dillon Hemington is an apprentice working at Galliford Try's site at North Herts College, where he is part of the team constructing new sports facilities.
The day starts early with the alarm ringing in my ears at 6.00am and if I am lucky my mum will appear at the door with an early morning cup of tea to get me going for the day.
A quick shower and a bit of toast is quickly followed by defrosting the car windscreen and warming up the car for the 40-minute drive to Hitchin. I recently passed my driving test so up until then was relying on our Project Manager, Ralph Mills for a lift to work.
I arrive at site by 7.30am and get settled in with another cup of tea and chat with the team and once the workforce are ready for their site inductions I am well prepared and raring to go. I explain the project to any new workers, check CSCS cards, induct them into the safety and quality culture of Galliford Try and set them off to work.
I have my own company laptop and mobile phone so quickly check for important messages and emails from colleagues before setting up the electronic site daily diary for completion throughout the day.
I then head out on to site to check who is here and to make sure they are working in line with their Risk Assessments and Method Statements (RAMS). I make a point of stopping to say morning to the workforce; something a learnt from a recent visit to another Galliford Try site. Whilst on site I am always checking for any Health, Safety and Environmental issues as well as checking for quality as the work progresses. I undertake formal quality checks with the Site Manager and record the findings on the Field View tablet. I have also recently started to undertake the weekly site safety inspections.
The workers tend to stop for a break at about 10.00am so that is also time for me to return to the site office for another cup of tea and a quick sandwich. If we are lucky Ralph's wife (Susan) may have made a lovely cake which we share out.
The time between the mid-morning tea and lunch is filled with more site walks and meetings. I am involved with and contribute to a number of meetings, the subject of which varies depending on the day of the week. During the early stages of the project I attended many pre-start and pre-order meetings with the Aligned Supply Chain, but now there are more progress meetings.
I always look forward to lunch which gives us all time to eat and have a chat about the weekend or home life. Our Site Manager Marcus Young has recently got a puppy (Lottie), so we have to look through hundreds of photos of her on a daily basis!!
The afternoons are used for planning activities for the following day, checking safety information for the new contractors and inputting my thoughts into the programme. I make a point of taking a lot of progress photos to supplement the daily diary. I complete that at the end of the day and upload it on to the system. Of course, the afternoon would not be complete without more tea!!
I end each day collecting the walkie-talkies, checking for important emails and messages, actioning the findings of my day on site and checking that the site is left in a safe manner before we lock up and I head off home to mum's home cooked meal. Two nights per week I head off to football training after which I am well and truly exhausted.
Although this is a typical day of my life, no two days are ever the same on a building site, so I have learnt to be flexible and prioritise the daily tasks to help the project and those around me.